Upcoming Workshops.
VIP classes (as listed below) offer you step by step photos into past terms…over 100 images of multiple projects with colour charts for only 15$! You can download and access at anytime.
VIP Pass Spring 2018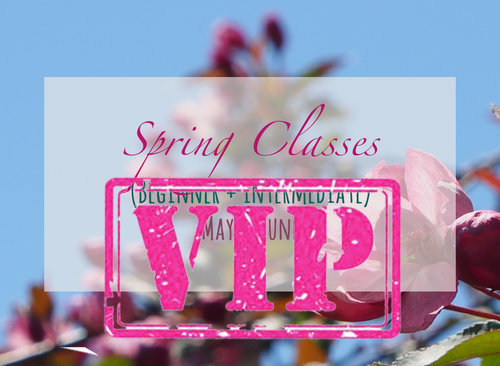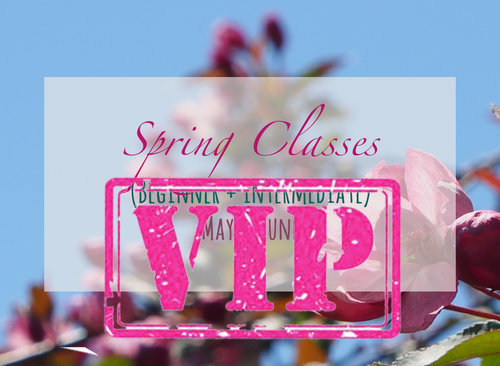 VIP Pass Spring 2018
The VIP PASS Winter Pass gives you FULL ACCESS to STEP BY STEP demonstrations
* SCROLL TO BOTTOM of page for FULL INSTRUCTIONS
Purchasing this digital product allows you FULL ACCESS to a weekly album containing images FOR EACH CLASS and FULL LIST of colours used for all subject matter covered in my SPRING TERM 2018.
That's 6 classes x 8 weeks of step by step images that you can follow at home!
The FINE PRINT
The first images will be uploaded May 6th (and typically are uploaded thursdays or fridays). By purchasing this add on feature, you will receive a UNIQUE PASSWORD that gives you full access pass to:
8 weeks of step by step photos for EVERY class (in a variety of mediums)
A full list of colours used for that week per subject
Step by step / progressive images will allow you to catch up (or even try other media) that you can SAVE or download to your computer.
For only $15, the cost of this service does not replace the value and information covered in class, nor is it as detailed as a step by step fully annotated book or a video. However, it will allow you access to classes that you are unable to attend in person and give you a sneak peek at my process and what we do in studio!
IMPORTANT: Please ensure you use a VALID email address at checkout.
AFTER YOUR PURCHASE: A final page will appear that looks like this:
If you accidentally close that page you will also receive two emails.... a standard "New Order Confirmation email" and another email "Your Digital Downloads" containing a link to DOWNLOAD A FILE with THE PASSWORD TO THE HIDDEN ALBUM!

*GO CHECK YOUR EMAIL after purchase and DOWNLOAD that file!

YOUR DOWNLOAD LINK will expire 24 hours after it's first clicked. SO, KEEP a copy of the downloaded file (usually found on your computers download folder). OPEN THE FILE and voila, see your password and access instructions!
KEEP this file or write down your password....
If you miss this 24 hr window to download your file, you will have to RE-PURCHASE the link. Sorry, no exceptions
This will be the password you will use to give you access to the FULL TERM ANYTIME - starting today.
WANT ACCESS? Purchase your VIP PASS TODAY!