As Springs draws near and we emerge from the white blanket of winter like a sleepy headed bear awake from his slumber, we may find ourselves looking at the world again in wonderment.

I grew up on a farm in Eastern Ontario and Spring was always so inspiring. A time to get out and explore, to see what the season has brought forth. It was (and continues to be) an exciting time of year where birds rejoice, branches burst and the earthy smell of optimism, discovery and hope fills my senses.

Both of my parents are very creative; my mother an outstanding realist, wildlife artist and my father an illustrator and keen observational artist as well.
While we didn't have much in the way of commercial or digital gimmicks and toys, we did always have art supplies. Boxes of paper, brushes, paint, pencils…. and we had only to step outside to learn from the best teacher there is, Mother Nature.
Having 30 acres of solitude and quiet (save the long grasses buzzing with crickets, and the familiar call of a red winged black bird swaying atop a cattail) my spring and summer months were spent playing, exploring and drawing. We had horses, a jersey cow, ducks in the pond, a vegetable garden and a massive willow tree to sit under… there was no shortage of inspiration for a young, curious and creative mind. And so it was that I drew, and drew and drew. Eventually those seemingly infinite boxes of paper were whittled down and my art supplies were upgraded. We made trips into town to Wallacks on Lisgar occasionally buying higher end supplies. My parents and I knew, even from the young age of 5, that I would be an artist. There was no separation from what I saw, what I felt, what I experienced and most importantly what I wanted to share with others. I didn't know it at the time, but the idea of being a naturalist and artist are very closely linked and for good reason. As Albert Einstein best put it: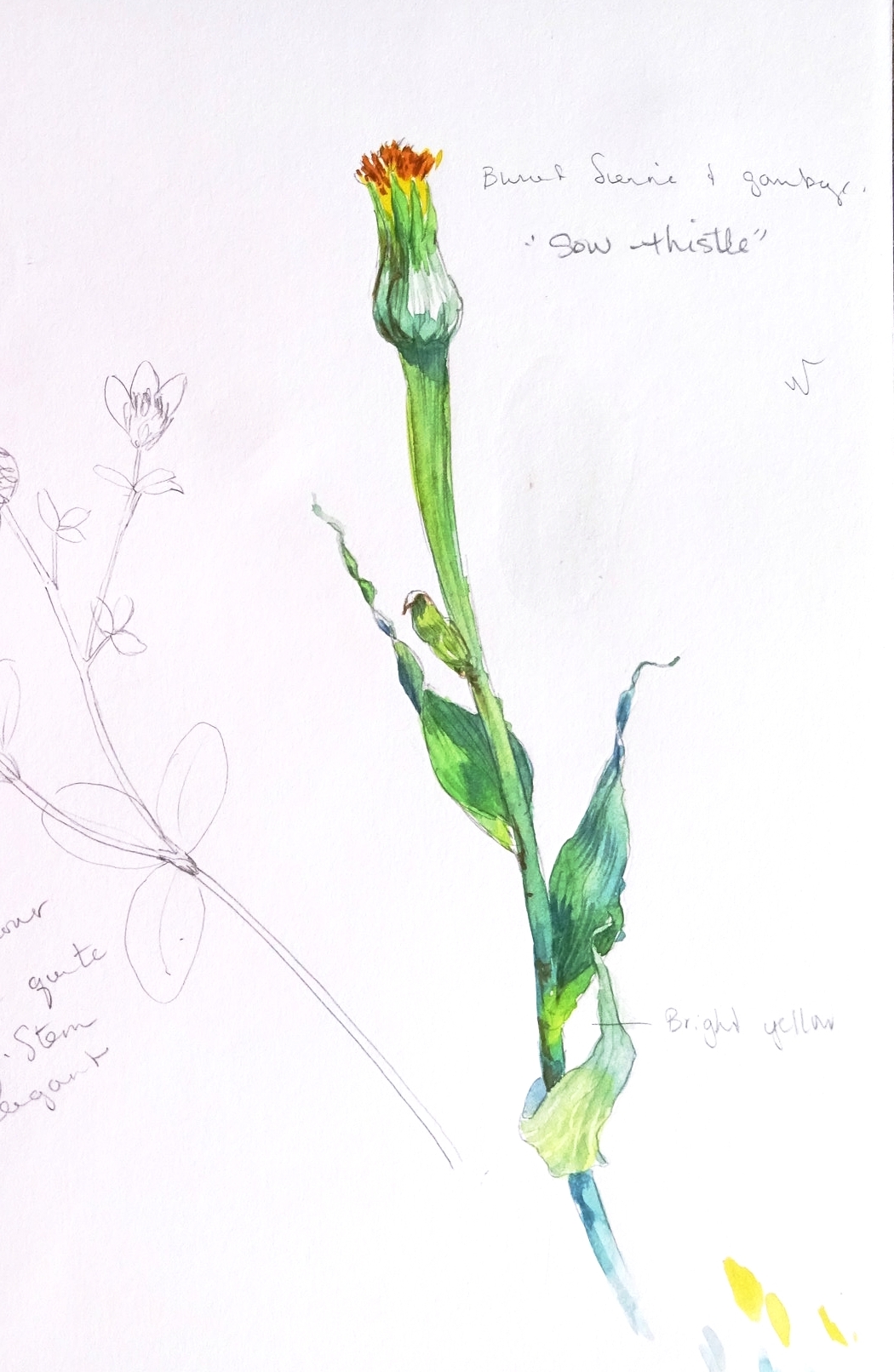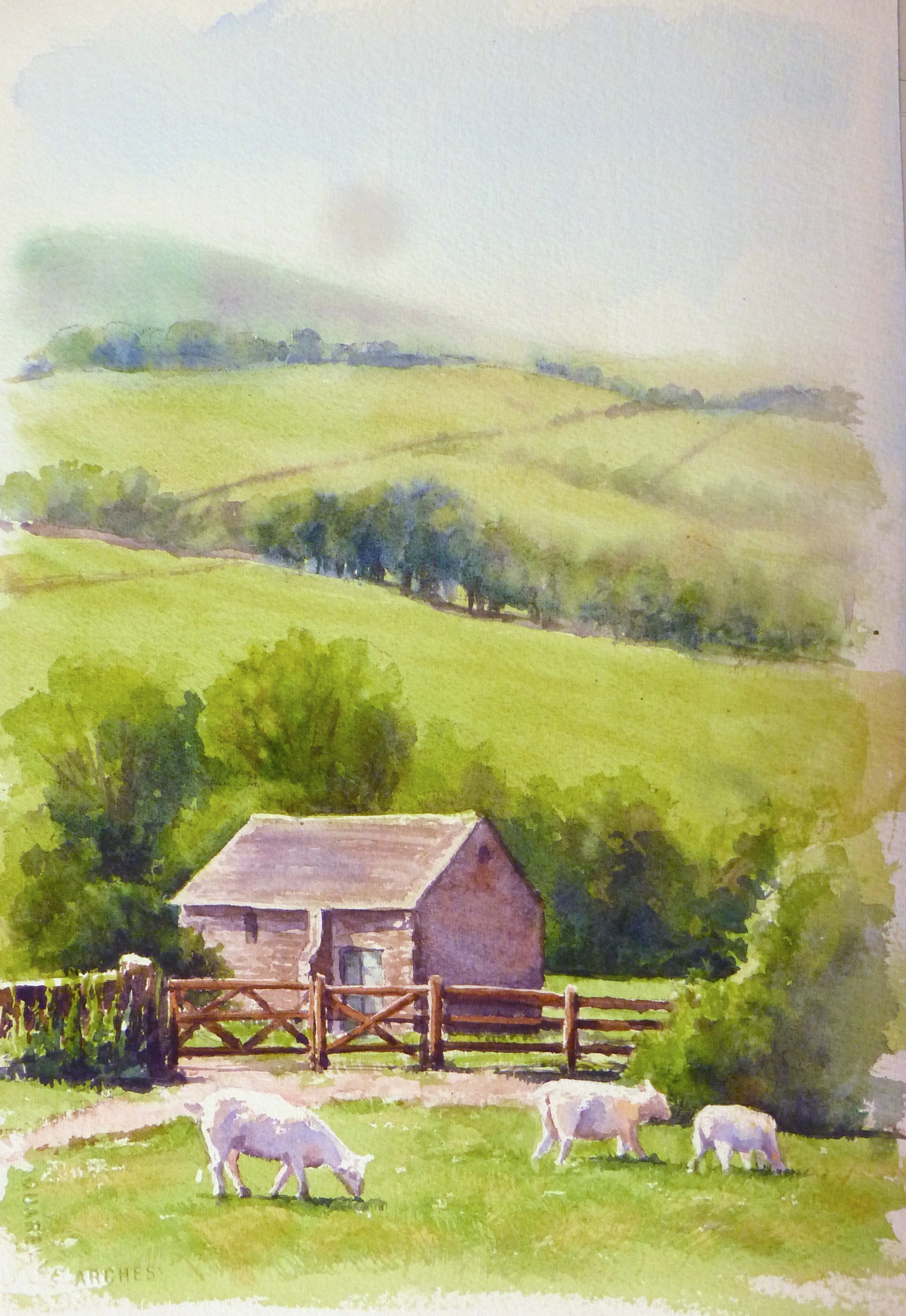 What OBSERVATIONAL DRAWING has taught me.

We are all connected.
Inspiration is all around us we need only to pay attention.

When we look at an animal or a plant for any length of time, we begin to observe the nuances and wonder that makes up the sum of its whole. When we begin to trace its contours and record those delicate features we become more aware of the miracle of life and in turn everything around us becomes more precious, more valuable. We get lost in the detail. We fall in love with our subjects. This is why many nature artists feel compelled towards a life of nature conservation.

For this reason, nature drawing reminds us that we are stewards of our land, and we need to be dedicated to preserving it for the enjoyment it brings to all levels of our lives. Drawing from life and using nature as our muse fosters compassion and empathy and ultimately reminds us of this interconnectivity. Observational drawing honours the truth in the beauty that is around us. Not a single subject is without it's own unique set of characteristics that make it impossible not to be in awe. I implore you to be... more observant. Be curious! Be engaged! With or without a pencil in hand... EveryDAY. EveryWHERE. You will be deeply rewarded :)
Take a class or workshop with me...
More about Crystal...
Crystal Beshara is a Canadian contemporary realist painter and proud two time winner of the prestigious Elizabeth Greenshields Foundation prize (a $15,000 bursary awarded for excellence in realism). She is an associate member of American Women Artists and an elected member of The International Guild of Realism. Her work has been featured in International Artist Magazine (voted the worlds best Art Magazine).

A self-taught realist, she has been drawing and painting since childhood. One of Canada's rising realist painters Crystal moves easily between watercolour, oil or graphite. Her work is recognizable with it's rich, earth tone palette and emotionally charged, rural narrative and uncanny ability to capture expression and anatomy in both human and animal portraiture. Corporate clients include the Crowne Plaza Hotel, Nortel and the Canadian Museum of Civilization. She is also a recipient of an Ontario Arts Council Award, was shortlisted as one of of Ottawa's Best Emerging Artists , The Kingston Prize and elected into the esteemed International Guild of Realism. She holds a BFA in Studio and a Botanical Illustration diploma from the Society of Botanical Artists (UK).